While October might be a little early to start playing Mariah Carey on repeat, it isn't too early to start planning your e-commerce holiday shipping strategy.
Experts predict that the ongoing economic woes and persistent inflation will cause customers to shop earlier for gifts this year. A Salesforce survey suggests the same: 37% of US shoppers (and 42% worldwide) plan to start buying gifts earlier this year due to inflation.
Meanwhile, traditional parcel carriers like UPS, FedEx, and USPS have been in the headlines lately for the wrong reasons, including discussions of strikes, rate hikes, more surcharges, and possible holiday shipping delays.
With changes in consumer behavior afoot, coupled with uncertainty among the major carriers, it's important to lock your holiday shipping plans into place early this year.
Here are six tips to help you power up your holiday shipping strategy this season and ensure a great customer experience and optimal results for your business.
1. Forecast demand to manage your supply chain and fulfillment operations.
Sure, the high surge in demand and order volume is all a brand wants for Christmas, but is your business ready to handle it all? What is your game plan?
When demand spikes, will you have adequate inventory in place throughout your fulfillment network to avoid stockouts or delays?
By forecasting early on, you will be able to:
Hone in on future demand scenarios for peak sales months, keep pace with holiday demand, and mitigate inventory shortages and stockouts.
Plan ahead to have enough inventory available for any surprises during the holiday shipping season.
Ensure smooth and early inventory transfer processes (to your fulfillment centers) to dodge any delays in middle mile logistics that can rear up during the holidays.
Determine which products to promote and which will naturally sell through (e.g., you can offer discounts on SKUs you are overstocked in to help reduce excess inventory).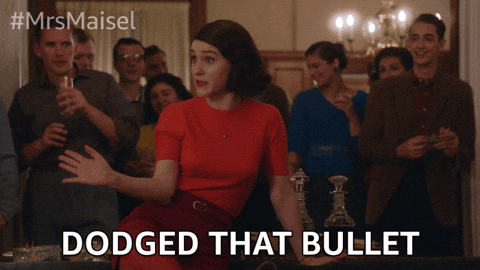 2. Diversify your carrier mix to ensure on-time delivery and keep customers happy.
Shipping delays are a holiday killjoy, and it would be a Christmas miracle if orders shipped via the largest carriers aren't delayed at all this holiday season, considering the industry challenges.
But to quote Kate McCallister, "This is Christmas, the season of perpetual hope."
Now is the perfect time to upgrade your carrier strategy and ensure ultrafast and on-time deliveries during your peak sales months.
Here are a few easy ways to diversify your carrier mix:
Get onto Ohi's instant delivery platform. Ohi uses 20+ last-mile delivery carriers, all pre-integrated with Ohi, to offer on-time and fast deliveries across your most important regional markets.
If you're set on sticking with the traditional carriers, at least be aware of the "last day to ship" for delivery by Christmas. Check out this free resource to stay on top of holiday shipping deadlines for UPS, FedEx, USPS, and Ohi.
| | | | |
| --- | --- | --- | --- |
| | | | |
| | | | |
| | | | |
| | | | |
| | | | |
| | | | |
| | | | |
| | | | |
| | | | |
| | | | |
| | | | |
| | | | |
| | | | |
| | | Check ups.com/ctc for details. | Check ups.com/ctc for details. |
| | | | |
| | UPS 2nd Day Air® services | | |
| | UPS Next Day Air® services | | |
| | | | |
| Ohi: Instant Delivery Platform | | 12pm local time, Dec 24, 2022 | 12pm local time, Dec 24, 2021 |
| | | 12pm local time, Dec 24, 2022 | 12pm local time, Dec 24, 2021 |
| | | | |
3. Offer fast and free delivery to extend and maximize peak sales
In a survey conducted by Shopkick last year, 94% of customers said that free shipping was the perk they wanted most when shopping online this holiday season, followed closely by fast shipping (60%).
Numerous surveys and studies emphasize how important fast and free delivery is to shoppers during the holidays, but what doesn't get discussed enough is how offering fast delivery can extend the holiday shopping season for sellers.
By offering instant delivery through a platform like Ohi's, sellers can add more than a week of holiday shopping (right up to Christmas Eve) versus standard delivery via FedEx/UPS/USPS standard. (See the table above for specific cutoffs.)
When it comes to pricing shipping during the holidays, it's hard for some retailers to resist the urge to charge more for shipping (given rate hikes, the importance of on-time delivery when Christmas is fast approaching, etc.). But the data shows that charging for shipping is not a winning proposition.
Recent research of Ohi-enabled brands shows that customers choose instant delivery 5x more often when brands price instant delivery either,
free
free above an order amount threshold,
or in line with their standard shipping than when instant delivery was priced higher than standard shipping (i.e., 3-5 day ground).
It is evident from the research that merchants hoping to maximize sales this holiday season should strongly consider "unpricing" shipping.
Did you know: With Ohi's instant delivery platform, you don't have to lose sleep over increased shipping costs and holiday surcharges. Because Ohi uses micro-fulfillment centers near your end customers, you enjoy low, flat-rate pricing regardless of parcel weight/size, and your customers get ultrafast delivery.
4. Clearly display your shipping deadlines to manage customer expectations.
Holiday shipping deadlines are typically made available a few months prior to the start of the holiday season. You can refer here for a summary of the "last day to ship" for the major carriers and Ohi.
Once you've worked through the deadlines and your own team's constraints, it's critical to communicate what these mean to your customers, so they can buy or send gifts in a timely manner.
These shipping deadlines should be prominently displayed on your e-commerce websites (and any apps), and proactively communicated to customers well ahead of the deadlines.
Here are a few ways to do that:
Add a banner to your website explicitly calling out the last day to order for delivery by Christmas.
Create a dedicated holiday shipping page that shows all the pertinent dates and recommendations.
Post regularly on social media as the cutoff dates get closer.
Send "last day to order" emails: Remind everyone on your email list that time is of the essence!
5. Plan your holiday customer service strategy to handle the rush.
Did you know that, according to a recent Coveo report shared by Retail Dive, 73% of shoppers will ghost a brand after three or fewer bad customer service experiences.
Navigating holiday customer service peaks is never "fun." When you account for supply chain hiccups, shipping delays, holiday-related stress, and a significant increase in online shopping, CX becomes a completely different ballgame during the holidays.
During the holidays, you need customer support that is trained to work patiently and empathically with these customers and present fixes instead of excuses. And your CX team must be sufficiently staffed to handle peak volumes and the inquiries that will inevitably come in.
Here's an instant fix: if many of your complaints/inquiries are about delayed orders or order status, then maybe it's time to switch to an instant delivery platform like Ohi's. When orders arrive in as little as two hours, that's a whole lot of "where is my order?" calls your CX team will no longer have to deal with.
6. Run holiday promotions and campaigns to kick off early sales.
"The best way to spread Christmas cheer is by singing loud for all to hear." -Elf
Sometimes all a savvy shopper wants for Christmas is a special offer. And they are a perfect way to kick off your holiday sales.
Launching holiday promotions and campaigns early on will save you tons of time during the busy season, and it will also help you stake some of your customers' mindshare before your competitors do the same.
Here are a few ways to kickstart your holiday sales:
Run/share holiday promotions across all your channels, including social, email, SMS, ads, and website.
Plan an early holiday giveaway. Sephora partnered with GlamZilla, a well-known beauty influencer, as the face of their campaign to drive interest in consumers' creating their own personal wish lists with Sephora. The campaign has generated tons of user-generated content.
Make use of good old email marketing to send out discount and promo emails. Make sure to highlight the offer in the subject line.
Run holiday-themed display campaigns early on because a study by Amazon discovered that display campaigns that ran for 90 days or more performed 20% better.
Create and share gift guides to encourage your shoppers to see your products as excellent gift ideas, and make sure to offer exclusive discounts to get them to buy.
Showcase holiday-themed products on your website to encourage customers to begin shopping early.
'Tis the season to gear up for the rush
While most people are out hanging skeletons and cobwebs, the best retailers and brands are already getting plans in place for the holiday season.
By taking concrete steps to ensure a smooth holiday shipping experience for your customers, you'll also be in a prime position to maximize your store's profits and end the year with a bang!
---
About Ohi
At Ohi, we've flipped the script for e-commerce fulfillment, transforming it from what is traditionally seen as a cost center into a growth engine. Brands join the Ohi platform to deliver powerfully fast, brand-focused, and memorable post-purchase experiences that enable them to grow. Want to learn more about how Ohi enables instant commerce? Get in touch today.